Goa, a holiday destination situated on India's southern coast, is popular for its beautiful beaches, active nightlife, and many different cultures. However, there is much more in Goa than catches your eye. If you are looking for an awesome trip, you have come to the right destination. Goa has a wide range of adventure activities that will raise your heartbeat and energy levels.
There are many water sports available:
The Arabian Sea, which touches Goa's coastline, is an ideal destination for water sports lovers. Try Jet Skiing if you are a thrill lover. Feel the wind in your hair as you ride a powerful motorboat over the waves. If you are not afraid of height, Paragliding is the best option for you. You'll be attached to a shining parachute and pulled behind a speedboat for the ultimate view of the amazing sea.
For those who want to explore the undersea surroundings, Scuba Diving Is the best option. The beautiful clear water of Goa is home to a variety of marine creatures, and diving into this aquatic wonderland provides you an unforgettable experience. Don't worry if you're not a licensed diver; you can take diving classes from a diving center.
Rafting on White Water
Goa has more thrill to offer if you're ready to leave the beach behind and head interior. Head to the Mhadei River to enjoy white water rafting. This ride takes you through the Goa's dense forests and many rapids will come in the way, providing you with an amazing lifetime experience. You will feel a very close connection with nature.
Ziplining above the Treetops
Ziplining provides a pleasant view of Goa's dense forest. Fly like a bird over the treetops, getting incredible views of the Western Ghats. This will provide you an amazing experience.
Biking around the countryside
Rent a bike and explore the beautiful countryside of Goa. Make your way through the narrow village roads, cultivated fields and lovely farmhouses. Discover hidden gems that you would otherwise miss on a usual tourist journey. Bike riding is a thrilling adventure, especially when combined with the elegant beauty of Goa's rural countryside.
Hiking and trekking
The Western Ghats of Goa are a real treasure of trekking and hiking options. The Dudhsagar Waterfalls hike is popular among trekkers. The journey takes you through dense forests, over waterways, and ends at the breathtaking Dudhsagar Waterfalls.
Visit Caves
Explore Goa's incredible caves which are hidden beneath the surface. The Arvalem Caves also known as Pandava caves and the Lamgau Caves in Bicholim, district of North Goa are popular destinations for caving trips as they provide you an experience of both adventure and discovery.
Kite Surfing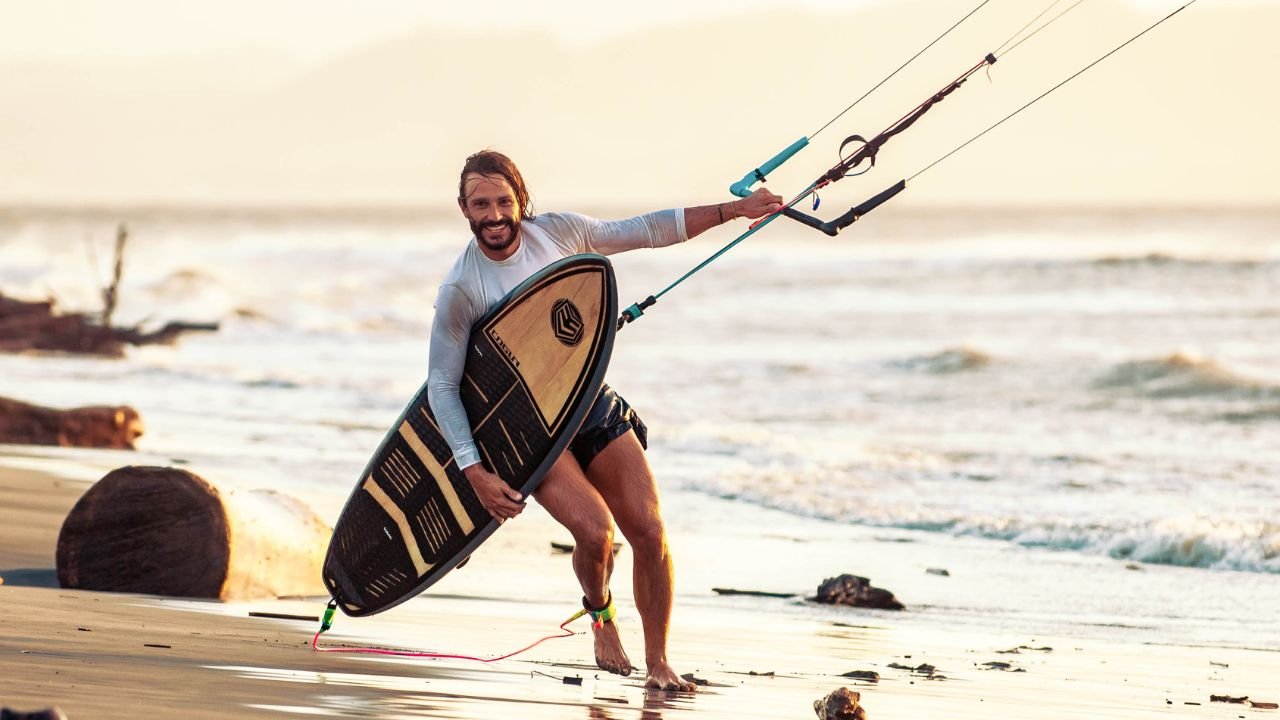 Kite surfing is a great option that combines the thrills of wind and water. You can glide across the waves using a kite and a board that uses the power of the wind. It's an interesting activity that needs skill and balance, which makes it ideal for thrill seekers.
Bungee Jumping
Head towards Goa's bungee jumping stations for the ultimate adrenaline boost. Take a jump from the high point and feel the unbelievable experience of falling before the bungee rope safely brings you to the earth. It's our guarantee that you will never forget this experience in your whole life.
In short, Goa is a home of adventure activities. The thrill of these activities will make your Goa trip unforgettable, whether you're sailing over the sea, rafting in white water rapids, or exploring hidden caves. So pack your bags for the Ultimate Adventure Activities in Goa. You Can Book your Goa Tour Package in our Packages section. We Provide the Best Goa Tour Packages. You can even customize your Goa Tour package according to your needs.